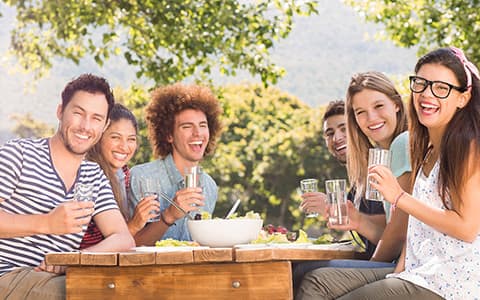 Dating In The U.S. Of A!
So you live in the United States and you're interested in dating. You've come to the right place! We've made your life a whole lot easier by laying out not only all of the best American date ideas for you, but we've also listed the hottest US date spots in the country! You never have to come up with something off the top of your head thanks to our date spot guide. We go in-depth in each state, by selecting the most popular date spots in the major cities of each US state across the country, so you know where to go no matter where you live. Whether you're new to the dating world, a seasoned dater, or just need a refresher, this is the place to find what you need to know.
Find out more about the history of dating in the USA, as well as how you can impress your date by taking them to the best places in every town and city. You might even learn something new about dating that you never thought you'd need to know! We offer tips, locations, and so much more on dating in the US, you'll be glad you stopped in to check it out! No matter where you go on your date, remember to just have fun, and not have too many expectations.